The demographic change with an ever-aging population places a heavy burden on health care systems worldwide. Despite all medical advances, age remains the major risk for one of the top two killers, cardiovascular disease (CVD). The aging vasculature is at the center where the finely tuned interplay between diverse cell types becomes disarrayed and thus fosters both, inflammation and thrombosis. For atherosclerosis and the major complications, i.e. myocardial infarction and stroke, inflammation and thrombosis are two pathological processes that have commonly been investigated independently, but now need integration within the concept of vascular thrombo-inflammation.
This novel approach focuses on key interactions between vessel wall and blood, influencing highly prevalent CVD processes, to ultimately reveal new mechanistic pathways that can contribute to more specific diagnostic markers as well as therapeutic targets. In the European Joint Doctorates (EJD) program 'Thrombo-inflammation in cardiovascular disease' (TICARDIO), four beneficiaries have formed a strategic alliance, based on complementary expertise and previous fruitful and strong cooperation, to unravel multifaceted mechanisms of thrombo-inflammation. TICARDIO will train the next generation of biomedical researchers in excellent laboratories of major multidisciplinary research hubs at the Center for Thrombosis and Hemostasis (CTH) of the Johannes Gutenberg-University Medical Center Mainz (DE), referred to as CTH, the School for Cardiovascular Diseases (CARIM) of Maastricht University (NL), referred to as CARIM, the Center for Cardiovascular and Nutition Research (C2VN) at Aix-Marseille Université in Marseille (FR), referred to as C2VN, and the Leibniz-Institut für Analytische Wissenschaften – ISAS - e.V. in Dortmund (DE), referred to as ISAS.
Together, the ESRs will form an inter- and multidisciplinary research team to address the goals of TICARDIO.
PhD degrees will be issued jointly by two University partners for each ESR, this will require the ESR to split their time between institutions and be mobile across the network. As part of the ITN network, ESRs will participate in various training activities organized by the network and secondments at partner institutions.
TICARDIO is coordinated by the Center for Thrombosis and Hemostasis at the University Medical Center Mainz with Prof. Wolfram Ruf as Lead.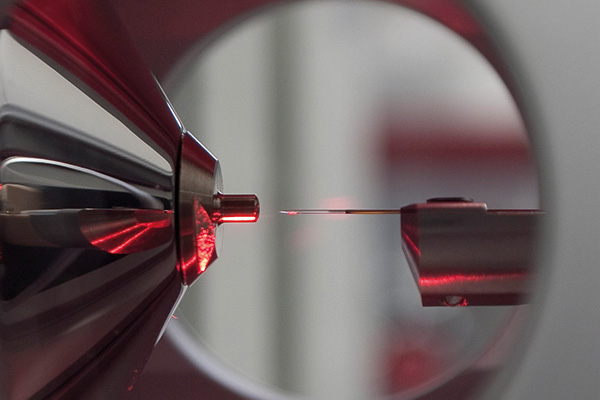 Nanospray ion source with emitter at ISAS. ©ISAS/Andreas Dillhöfer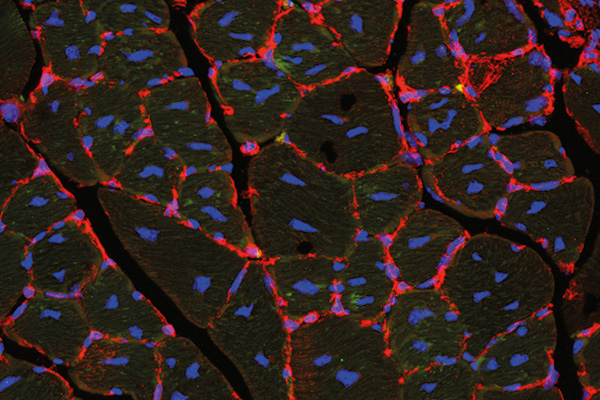 Representative confocal immunofluorescence microscopy image visualizing endothelial cells (red signal) and cell nuclei using DAPI (blue signal) on cross-section through lower hindlimb mouse muscle. ©Magdalena Bochenek/CTH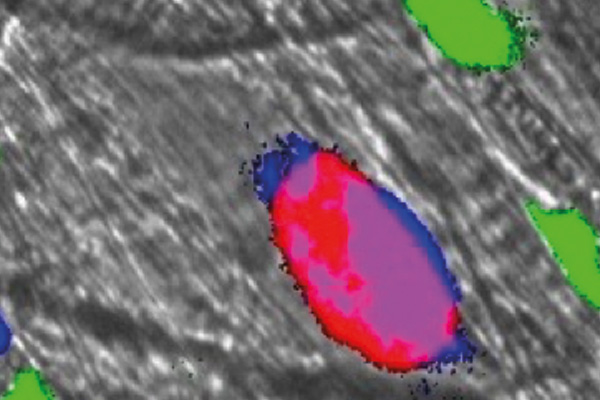 Realtime intravital imaging of a thrombus in a living mouse. Blue: Neutrophils; Red: Platelets; Green: Monocytes. ©Dignat-George/AMU